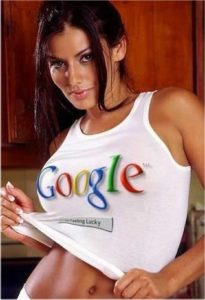 Do you want to get to the top of Google?
Almost everyone does, but few people know how.  Remember there are only 10 slots of the first page of Google for any term, but someone's website is gonna be there, it might as well be you.
I can help you get there, if you hire me [ see my business website Internet Marketing SEO at WebsitesThatDriveSales.com and the SEO for Hire page explains pretty well what I can do for you. Let's just say that ALL of my clients enjoy a number of the #1 rankings on Google for keywords related to their businesses.
But some of you guys might not be cash flush at this time. You might want to do your own work on getting ranked. That's what this post is about, the work that YOU can do. So here is a simple step by step guide to the most important thing you can do to start getting yourself ranked highly:
Step One - Get a blog and start making posts. (if you don't have one, or don't know why you need one, read this post on the value of blogs.)
Step Two - When you blog, you have to have links; not just any links, but links that will help you.
You need to link to blog posts that are related by subject matter to that your keywords. Notice I said blog posts, not just 'websites' or articles. Putting a link to a website like MSN, Yahoo, CNN, or MSNBC might be helpful to your reader, but it won't be helpful to you.
When you link to a blog post on another blog (not just a page on the blog, but an actual blog post itself) you will generate a trackback to your post. That means you, by the simple act of making your post create a BACKLINK to your own site. That is almost impossible to do any other way.
Backlinks are one of the most important things you can do to drive your website's ranking. Blogging is the fastest easiest way to create backlinks to your site. For instance if I was and executive resume writer and I were writing an article on executive resume branding, I might include a link to this article on RecruitingBloggers.com about updating your resume.
Step Three - Find blogs that don't use 'no follow' and make thoughtful comments on them, using your important keyword phrases as 'your name' and the URL of the webpage that you want to promote that keyword for as the 'website'.
If you don't know how to find out whether a blog is using 'no follow' then you need to read my blog post on sniffing out no follow blogs. It goes without saying, you should NOT use 'no follow' on your own blog. Read the article to find out how to fix the nasty 'no follow' default installation of WordPress.
Step Four - Find other blogs related to yours and get on their blog roll (even if they use 'no follow') as this is a tremendous way to get backlinks.
HOWEVER, you need to make sure that these blogs are using your keyword as the anchor text for you blogroll listing. You don't want just a listing on your name (unless that is your keyword) or abbreviations.
Getting on blogrolls is a cooperative effort, so expect to reciprocate. In fact the best strategy is to put your target blog on your own blogroll first, before asking for reciprocal action from them. Notice that it doesn't matter if these blogs use 'no follow' or not, but they SHOULD be related to your niche in the marketplace. [check out this article on getting the most out of your blogroll]
Conclusion - Take a bit of time and look at the links that I have included in this article. Analyze how I include blog posts as links that are still helpful to the reader, but accomplish my primary goal of generating backlinks.
Follow these four steps and you will be miles and miles ahead of almost everyone on the internet.
Hope you find this useful. Feel free to add to the conversation by leaving a comment with your own ideas. Also sharing with a friend is a nice thing to do. 🙂