Is your business running at 100% capacity, with all of the customers that you can possibly handle? If it is, then that's great news for you. It also makes me wonder why you've landed on this page.

However, if you aren't at max capacity in terms of customers, and you have the ability to handle additional business, then you might want to consider hiring a lead generation service.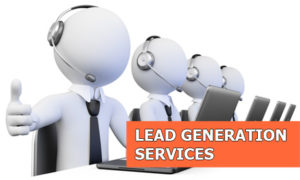 The best way to think about a lead generation service is to think of them as a company who will create more phone calls and emails from potential customers who are interested in the products or services that you provide. Those potential customers are called leads. And the important thing you need to remember is, that you still have to sell them on your service or product. Granted it will be much easier, since they have already shown an interest in buying, but they still have to be sold. They also have to be treated with good customer service so they stay sold.


Traditionally, most of the lead generation services are focused on B2B (business to business) leads, and usually on a national level.


Our company specializes in providing local businesses with more leads of prospective customers who have been searching for providers of products or services in the business owner's locale.

Local business lead generation is practically the perfect choice for small business owners to use in terms of advertising and creating a renewing source of new customers. What makes it so perfect, let me list a few of the advantages the way we do it for you:

We have multiple ways for business owners to pay for our lead generation services.
Pay per lead provided
Pay a percentage of business generated
Pay a flat monthly fee regardless of the number of leads provided
Combination of the above.
How you choose to pay is up to you.  Generally, the best method for the business owner and us if a flat monthly fee.  Reason for that is that the business owner ends up effectively paying less per lead.  We benefit by having a more predictable cash flow.  Because of that, we discount the monthly fee significantly over what you would pay on a per lead basis.
We look forward to talking with you about your business and how our lead generation services can help build you customer base.