I thought I would post some pictures of my dogs for y'all.  Their names are Doobie (the oldest) and Roscoe.  Doobie was a rescue from a drug dealer.  He was recovered by the Sheriff's Dept. following a drug arrest.
Roscoe came to us from a breeder who tried to rip us off and was 'convinced' to hold to her agreement after I use some web magic and SEO to illustrate that her business might suffer a blow to its reputation if she didn't do the right thing.
From time to time I'll post more pictures and maybe some videos.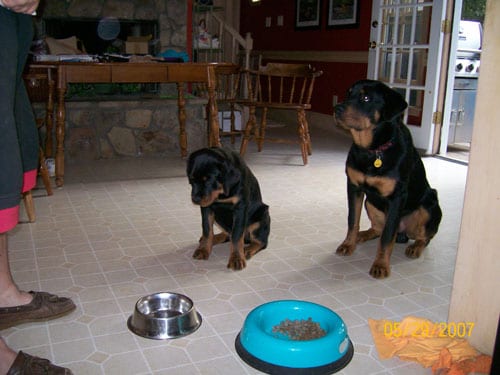 Taking a nap.
Waiting to be released to eat breakfast.
All packed up and ready for our walk.
Aren't they the cutest?
Fell free to comment or ask questions of leave links to pictures of you dogs or pets if you like.