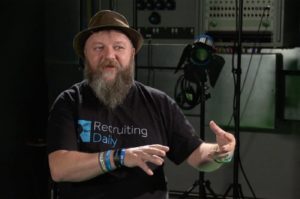 I have a new friend who lives in the UK, Bill Boorman (@BillBoorman). Bill is a recruiter trainer (we have that in common) and a heck of a nice guy.  He mentions me in an article that he just wrote lamenting his poor SEO skills and SERP (search engine results page) ranking.
Bill has a really good number of followers and quite a few first level connections on LinkedIn.  His main issue is that he writes great content (in his opinion as well as others') on his blog but doesn't think he is 'getting found' by enough readers.  It is a question of traffic... he wants more.
There are lots of ways to increase your traffic.  One of the best ways in my opinion, is to rank well for search terms related to your particular niche.  To do that you can employ a do-it-yourself methodology for you can hire a professional.  My thought is that you should hire a professional.  I have made a pretty good argument for hiring a professional on my business blog: SEO for Hire.  Another good friend of mine Erin Kennedy, a certified professional resume writer, makes a good point in one of her recent blog articles about hiring a professional resume writer... different field, but same principle.
It boils down to this Bill, you can spend a lot of your own productive time trying to get SEO right for your site, or you can hire a pro.  Best choice is the latter.