I'm happy to announce that CarlChapmanSr.com has built another sharp looking website for a client. Ok, ok, the client is my wife, but it's still a sharp looking website.
Julie and I moved from Johns Creek, our home for nearly 17 years, to Woodstock, GA which is a suburb northwest of Atlanta.  It's sort of out in the country.  As many of you who read here know, my wife teaches piano and has done so for about 9 years.  I had build a number of websites during her initial foray into piano teaching when she first launched her business in Johns Creek.  All of those websites zoomed up to #1 in Search Engine Ranking Pages for relevant terms involved in piano teaching.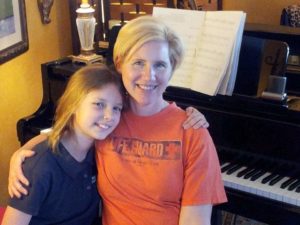 Now that we've moved the business, I built the new website Piano Lessons Woodstock (dot com).  I chose that because Woodstock Piano Lessons (dot com) was already taken.  Since Julie is now a traveling piano teacher in the Woodstock area, and will give lessons in our home or at the client's home, I have to implement a slightly different marketing strategy than we did when we were in Johns Creek.  Social media plays an important role in bringing traffic and engagement now much more than it did when we first built Julie's website.
If you are in (or near) the Woodstock, Georgia area and are looking for a high enjoyment, low stress piano teacher, visit the rates page, check out the basic piano lesson policies, and fill out an application for Piano Lessons Woodstock.